Pivoting the Wish Game: The Reality of Entrepreneurship
"Can I take this class again?"
The student wasn't asking because she enjoyed the class so much. She was asking because she realized she missed the opportunity. This is confirmation that I am creating a powerful experience for my students. And confirmation that I need to do a better job introducing it.
As we near the end of the semester, I see changes in my Wish Game course experiment. It began as a grand vision, with a ton of anxious excitement from me and my students.
It is morphing into a transformational experience for students.
Let's catch up on the wishes and experience over the past month. I learned a few valuable lessons over these weeks:
I can give student too much agency (I need to provide closer guidance)
Singular focus on granting wishes all semester is probably too much; balance is better
Students prefer safety
Maybe wishes for others would be a better learning experience than personal wishes
Granting Wishes
A few weeks back, as is our pattern, we were granting two wishes per week. This particular week the two wishes were:
Take the money that would be spent on a wish to a casino and let it ride on blackjack.
Be on stage with Skrillex and Marshmello at Ultra Music Festival in Miami.
The first was extremely straightforward. As students interviewed the grantee for this one, they tried to encourage her to pick a more challenging wish, but she stood her ground. She loves the energy and excitement of the casino. The group granting her wish handed her $150 cash the night of class and she and two classmates headed to the casino. She reported back that she taught her classmates about blackjack and roulette, and ended up winning a few bucks along the way.
This wish presented no problem in terms of execution. It did, however, present problems within the group. There was some conflict about whether to grant the wish the grantee asked for, or to go bigger and get creative. I have been encouraging the students to think big, to take a risk. But in this case, because the grantee so adamantly stated she just wanted cash to go to the casino, the group delivered the wish. Through customer interviewing, the students understood the grantee's desire for the emotional experience of a casino trip, and they granted it.
The other wish that week was for a student to be on stage with Skrillex and Marshmello at Ultra Music Festival in Miami. This wish was technically possible because that festival was happening in the future from the week they were granting this wish. The students got right to work interviewing the grantee to understand why he wanted this wish.
As I always do, I encouraged students to use their network to actually accomplish this wish.
I pointed out that one John Carroll alum, who was just on campus speaking not long ago, was a very successful DJ – Mick Batyske. I gave the students his cell number and encouraged them to reach out as he would likely have some connections to the festival organizers and/or Skrillex and Marshmello. They did not reach out!
The group decided pretty quickly it was too expensive – airfare, lodging, festival tickets, etc. As far as I could tell from conversations I overheard and from reflections I read, they did not consider or act on the possibility of asking for donations or hustling up some alternative solutions. They quickly moved from the big plan (deliver the actual wish) to a skeleton of the wish. This group ended up putting on a Marshmello "show" at one student's house – they created some ambiance with music, lights, had pizza to eat. They also got the grantee a Marshmello hat.
What Went Wrong
I pound at students that their network is much larger and easier to activate than they think. Coworkers, John Carroll alum, high school friends, family connections, hometown connections, and the list goes on. I get disappointed watching students spend 30 minutes in class brainstorming how to execute delivering a wish. They don't spend much time strategizing how to activate their network.
This week I realized (duh!!) I should model that for them.
I committed that during the last group of wishes I would pick one wish and grant it myself, showing them how it could be done. I hope this lights a fire as they realize what could have been, and encourages them to take the risk, to dive in the next time an opportunity presents itself.
Next Wishes
The next wishes proved some interesting lessons for myself and the students.
Travel to Ireland.
Have Chipotle for life.
For the trip to Ireland, the group quickly learned that the grantee doesn't have a passport, and is very anxious about flying (having never flown before). They quickly ruled out actually sending him to Ireland that week 🙂
Through their interviews, they learned about his connection to Ireland, his dreams of what a trip there would entail, and highlights that would be meaningful to him. After a week of planning, they did their best to recreate the feel of Ireland in a room through decorations, music, and scenery. They also provided the grantee some gifts to commemorate his "trip" – a wool blanket, some Guinness, an Irish stone. The grantee was beaming as they showed a Photoshopped slideshow in class of his "trip" to the magical Irish destinations he dreamed of going.
The next wish was considerably more difficult – the student wanted Chipotle for life! Some students discussed what "for life" means – I can't blame them for looking for the easy path. Eventually, the group coalesced around trying to actually grant the wish. They asked me about approaching the President of John Carroll to send a letter to the CEO of Chipotle. I advised them that would not be very realistic, especially within a week.
The students did reach out to another member of the leadership team at John Carroll to send a note to the Chipotle CEO. The response was a fantastic learning lesson for us all:
Thanks for reaching out.  I am not inclined to get involved in this activity as I don't see any realistic role that I could play.  I don't know the full context of your assignment but I would offer the following observations.

The Ignatian characteristic of men and women with and for others, is meant to be directed at the poor and marginalized in our society, so not applicable in this context.
Asking Chipotle executives for free food for an MBA student doesn't appear to be a very compelling rationale on the face of it.  What is in it for them or their company?  If you are going to make this pitch, you'd better be creating value for them.  Would you make this a viral video, etc.?
During debrief, we had a rich discussion about Jesuit values, about privilege and philanthropy, about right and wrong, and many other related topics. It opened my eyes to the potential danger in this exercise, in terms of encouraging students to be very selfish and to expend resources on seemingly frivolous gifts.
We as a class decided after much discussion that the exercise was not about the selfishness of wishes, but about the generosity of granting wishes.
I encouraged students to think small to go big with this wish. I often hold myself back from offering suggestions. As my frustration with their inability to go big grew, I couldn't hold back this time.
I encouraged them to figure out the Chipotle meal the grantee likes (let's say it costs $6), and how many weeks he will be alive (let's say 2,500). I then suggested each member of the group ask 10 people to each buy one $6 Chipotle gift card, and to ask those people to each ask 10 people to buy one, and so on. If they each started with 10, that would immediately be 140, and if each of those got 10 more people, that would be 1,400, and so on. Ultimately, they reported it didn't work because their friends didn't want to contribute money. Ultimately, they didn't sell it. Instead, they bought him a $150 Chipotle gift card.
This wish provided a great learning opportunity on a much deeper level, but also a reminder that the students are still struggling to get uncomfortable and really push their boundaries of what is possible.
Adjusting the Pace
Students brought up that if they had two weeks to do wishes, they could deliver more impactful experiences. In their minds, time was the most valuable resource, which they were lacking. After some very rich discussion about evaluating and leveraging resources, we decided that each of the two groups (14 students in each) would deliver wishes every other week. The caveat was that each group had to deliver two wishes every other week so that each student got a wish during the semester.
Fun Note: Students argues that since wishes were due every other week, they should only have to turn in reflection papers every other week. When I told them those papers every other week would be worth double (so the total course points stayed the same) they balked. I explained that everyone benefited under this because they had to write 1/2 as much for the same grade and I had to grade 1/2 as much. But they chose to keep writing the reflection papers each week.
A New Pace of Wishes
We jumped into this new pace of granting four wishes every other week. The next wishes were:
Dive with great white sharks
Meet Baker Mayfield (Cleveland Browns quarterback and 1st pick in the 2018 NFL Draft)
Play a round of golf at Augusta National Golf Club with Tiger Woods
Drive a Jaguar F-Type 2016
These wishes seemed to me to be quite challenging. The students seemed invigorated because they had more time to plan and execute – I hoped that meant they would be able to deliver a more impactful wish experience.
Each group of ~14 split into two groups of ~7 and started interviewing grantees and planning for wish granting. For the shark diving wish, the group found out that the grantee had a trip planned with her husband to Thailand in the summer. They found a company near where they would be in Thailand that offered swim-with-the-sharks package, although not with Great Whites.
The group gave the grantee enough cash for her and her husband to purchase a package, and gave it to her in a bag that included suntan lotion, a snorkeling mask, and an underwater disposable camera. It was a very thoughtful presentation, and the grantee expressed sincere gratitude about their thoughtfulness to enhance her trip with her husband. She promised to send pictures with the sharks!
Meeting Baker Mayfield was going to be tough, because since it is the football off-season, he is not in Cleveland at the time. However, two students had connections to Baker through friends, so I was excited that they may be able to pull something off.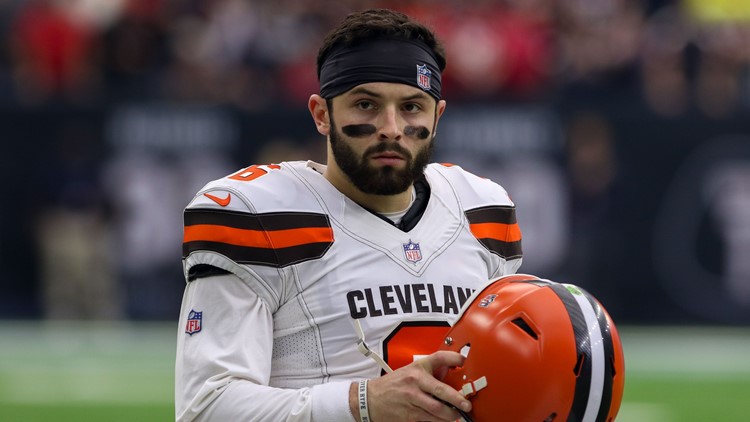 I'm always doing what I can to create a safe space for them to go big. In this case, I would wander by the group brainstorming and say things like "he could use a private jet to come back" or "maybe the Browns will fly [the wish grantee] out as a PR stunt". Ultimately, the students didn't reach out to Baker, but just handed the grantee an authentic Baker Mayfield jersey. I was disappointed that they seemingly mailed it in.
During the debrief we discussed how they could have been more persistent with their network, and how it's OK to do that as long as it's respectful and transparent.
The next wish to be granted was to play round of golf at Augusta National Golf Club with Tiger Woods. This wish approached the realm of impossible more than any other, and the students quickly knew it. This is one of the biggest celebrities on the planet, and this is the most exclusive golf course in the world. And the Master's was fast approaching.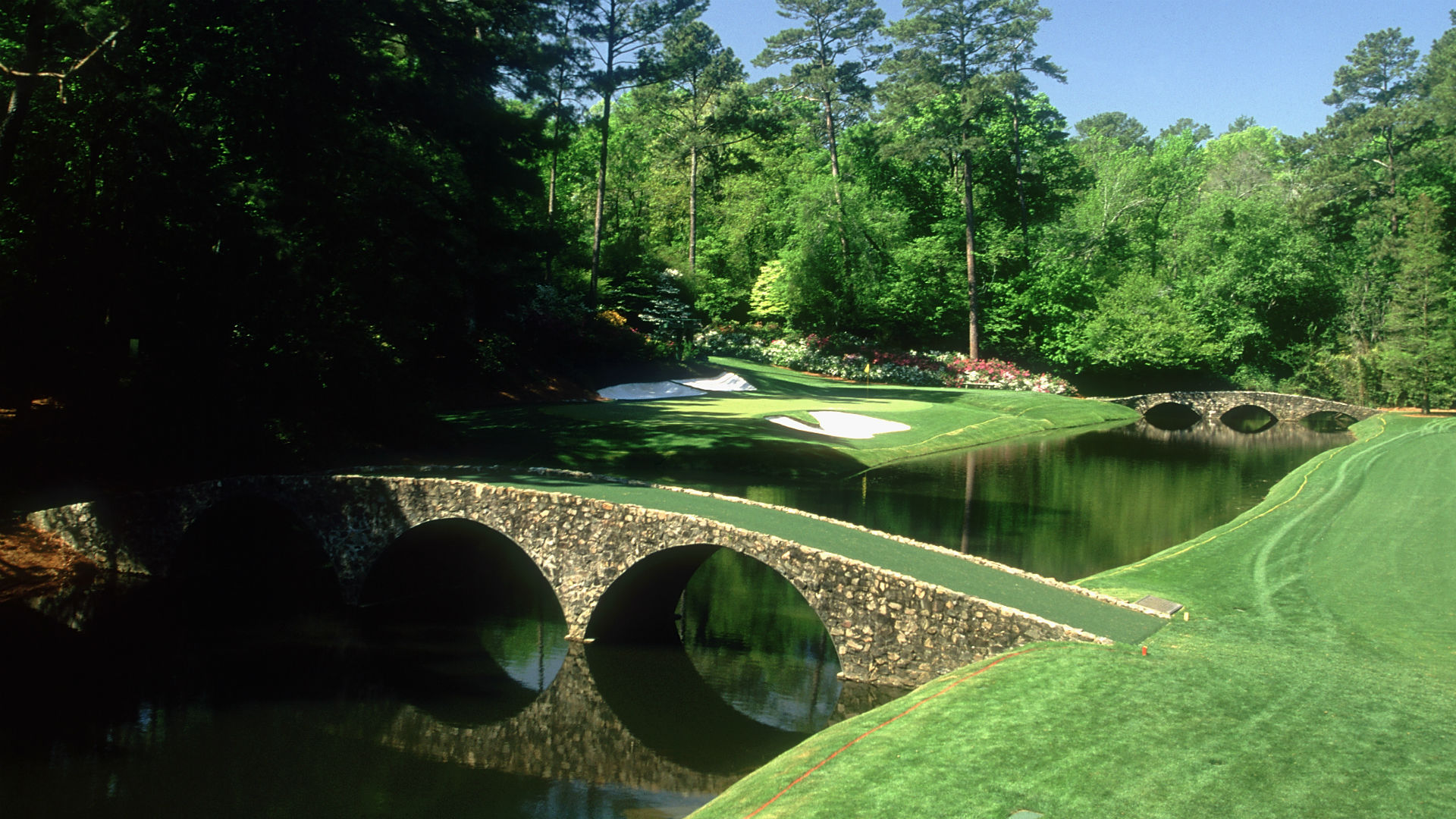 The students quickly decided it wasn't going to happen, so they set about with Plan B. In interviewing the grantee, they discovered his passion for playing golf, and for learning from people he plays with, from watching videos and live golf. They realized the two elements of this desire were to play an exclusive golf course and to play with someone who was really, really, really good.
Their Plan B wasn't half bad. They purchased a framed picture of a famous hole at Augusta National Golf Club, and gave the grantee a t-shirt with Tiger Woods' mugshot printed on it. They used their connections to get him and a friend a round of golf at Muirfield Village Golf Club.
The last wish from this batch was to drive a Jaguar F-Type 2016. The team tried contacting rental agencies, but could not find any in the area that had this particular car.
They next contacted Jaguar dealerships, but they won't allow test drives of this car without a hefty fee. One student found this car for rent about an hour away on Turo.com (I never heard of this site, but it's an incredible marketplace!). After much discussion with the owner, they realized he required at least a 2-day rental, and with all the fees it would have been close to $700. Additionally, they discovered the driver needed to be 25 (for insurance purposes) which the grantee wasn't. One student offered to drive to rent it and chauffeur the grantee around, but the expense was just too high. When it came time to present the grantee's wish in class, the group had nothing. They explained their process and apologized for failing. It was awkward, and a shame the grantee left without anything.
This experience enabled a deep discussion about failing. The students didn't feel good about being the only group to not deliver some form of the wish. The grantee was gracious, but I could tell he was disappointed. We discussed how failure happens all the time, and is a learning opportunity. The group learned that part of their failure was waiting until the last minute; they iterated through many plans, but because they waited until the last minute, they ran out of time and were unable to do anything.
Another Batch of Wishes
The next batch of four wishes were
Visit the Amalfi coast in Italy
Get $3,000 for a Jeep for job in Uganda (this grantee had raised $6,000 already and needed $3,000 more to purchase the Jeep)
Play a round of golf with Charles Howell III
To learn to ski and own a cafè
The groups attacked the wishes with their usual gusto. They sat down to interview the grantees to understand the motivation for the wish. The class seemed energized – perhaps it was better to give them longer to grant the wish!
For the Amalfi coast the group discovered the grantee was going to be in Italy this summer with family. Taking a creative approach, they planned out a few days in the Amalfi coast region for the grantee and a guest and presented her with a detailed agenda and enough cash to cover the cost of all the activities.
They planned all the details based on the information they gathered from interviewing the grantee – job well done!
The group granting the wish to get $3,000 for a Jeep for the grantee's job in Uganda faced an uphill battle. $3,000 in two weeks isn't easy. They immediately decided on doing a GoFundMe campaign – check it out here. They interviewed the grantee, but realized as they started building the campaign that they needed more information and a video. The group struggled with communication issues – they couldn't get all the information they needed, and had difficulty producing a high quality video. Eventually they launched the campaign, but not until right before the class when they were to present it. They explained that they started the GoFundMe, and would keep it open through the semester, hoping to generate $3,000.
I did not hear much about promotion. The group focused on execution and getting the campaign live, but neglected planning promotion efforts to drive interest in and traffic to the campaign. They could have utilized campus media to spread the opportunity to students, faculty and staff. Social media provides another valuable outlet to share the goal with their network, as well as with JCU alum and other parties who might be interested in supporting. The group shared how surprised they were at how complicated this effort was. We discussed how people see the "skin" of an effort – the website, the landing page, etc. but we don't realize the work it takes to create that "skin". The students now understand how much effort goes into designing, launching, and promoting a crowdfunding campaign. Lesson learned!
The next wish was to play a round of golf with golf professional Charles Howell III. Another golf wish! One student in the group working on this wish had a few contacts that he thought could help make introductions to Charles. I did not hear much in the way of interviewing this grantee, as I think this group focused almost immediately on executing actually getting a round of golf set up with Charles.
Unfortunately, the group didn't pull this off – instead, they gave the grantee two rounds of golf at a local exclusive club. I was disappointed in this effort, or lack thereof, and at this group honing in on one idea almost instantly and not being willing to budge from that idea, or developing alternative plans.
I need to do a better job of motivating students to challenge themselves.
For the last wish of this bunch, the group granting the wish wanted to try to grant two. The first was the grantee (who is from the Middle East) wanted to learn to ski. Since the weather turned to spring, this wish wasn't physically possible at the time, so the group wanted to add a second wish to the docket. The group purchased two passes to ski lessons at a local ski resort for next season and checked off that wish. The second wish was the grantee wanted to own a cafè. The day they granted the wish, in a room next to our classroom, they set up a mock cafe for the grantee to provide coffee and pastries to the students in class. In this way, the grantee got to "run" a cafe for an evening. The grantee was overwhelmed at the generosity of receiving two wishes – this feeling is what the experience is all about!
Last Batch of Wishes
As we near the end of the semester, we have one last batch of wishes to be granted:
Visit New York City
Do goat yoga
Get a Brooks Brothers custom suit
Be a billionaire
I am personally taking the wish of visiting New York City, and have challenged the class to outdo me this time! I want to show them how I, as one person who is nobody special, can use creativity and my network to actually grant the reality of a wish.
I acknowledge that traveling to New York City from Cleveland is easier to manage than traveling to Ireland or the Amalfi coast of Italy. But the lesson here is the process of ideation, leveraging resources, and iterating. I'm already off and running with activating my network to make this dream come true – this student is from Tanzania and has some very personal and deep reasons for wanting to visit some places in New York City. While interviewing this grantee, I became so motivated to create this impact for her – I can't wait to report back on how it all went. And on whether the class took my challenge!
Want To Follow Doan's Journey?
We will run one last blog post wrapping up Doan's journey through his semester-long Wish Game Course this Spring.
Get updates delivered directly to your inbox.
---